Location: Mary S. Young Park, West Linn, OR
Time: 9:00am
Make your Memorial Day memorable by running the undulating hills of picturesque West Linn. This course has a downhill finish in the canopied forest and recreational fields of Mary Young Park. Hear that? It's the lazy Willamette River meandering nearby.
The 2021 Up the Lazy River – 10K Run & Walk is scheduled for Saturday, September 18, 2021.   Registration will open approximately 4 months prior to race day.  Hope to see you there!
DESCRIPTION
Come join us on Memorial Day! Please note that our course has changed from previous years, but still starts and finishes at Mary S. Young Park in West Linn.
PLACE
19900 Willamette Drive
West Linn, OR US 97068
EVENT INFORMATION
The 2020 Up the Lazy River 10k will be on Monday, May 25 – Memorial Day – at Mary S. Young Park in West Linn.
Donations to this race will go to Willie Fit, a running program for students at Wilsonville High School. To sponsor a Willie Fit runner, make a donation of at least $5 during the registration process.
Your registration includes a finishers medal and a pair of custom Fitsok socks.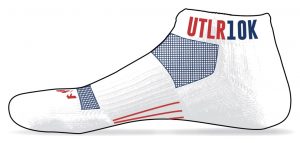 Important dates/times
Price increase occurs on May 1st and again for day-of-event registrations.
Saturday, May 23, 11:30-3:00 pm: Early packet pickup at Oregon City Brewing.
Monday, May 25, 7:30 am: Day of race registration and packet pickup.
Monday, May 25 through Monday, June 1 – show your event bib at Oregon City Brewing to get a free beer. Offer expires June 1.
Day of Race Schedule
7:30 am Day of Race Registration and Packet Pick-up
9:00 am Race start for all participants
10:30 am Kids' Run start – youngest participants go first
11:15 am – course closes
Awards will be handed out as finishers come in; there is no formal awards ceremony. Awards will not be mailed after the race so be sure to stop by the timing tables to see if you earned one.
Pricing
Through 4/30/2020: $40
May 1 – May 25: $45
Day of event: $50 (no ORRC member discount available when registering at the event)
ORRC members get a $10 discount when they checkout – only during online preregistration.
Pre-registration prices end when online registration closes on Sunday, May 24, 2020 at 11:59p.
Pre-race packet pickup
Packet pickup will be on Saturday, May 23rd, from 11:30 a.m. to 3 p.m. at Oregon City Brewing. 1401 Washington Street
Oregon City, OR 97045 — Participants get  $1 off beers at Oregon City Brewing during bib pickup.
Registration will be available at the pre-race packet pickup event – $45 – no ORRC member discount available at the pre-race packet pickup event.
Course Info
The 10K course uses the same course as in 2019 to remove running/walking along Highway 43. It starts in the beautiful Mary S. Young State Park and runs out and back along Old River Road paralleling the majestic Willamette River. Click here for course map.
Our revised course, though fairly similar to that in the past, eliminates the hill up Glenmorrie Drive. Never fear, though, we've included another good uphill for you at about the 2 mile mark in the course.
The course closes promptly at 11:15 a.m.
Kids' Run
We will have a Kids' Run at the 2020 Up the Lazy River event. This is an untimed run for the little ones. It will start at 10:30 a.m. or when our course monitors/sweeper say it's safe to go. A lead runner and a sweeper will run with each group of kids. This is a non-competitive, fun-time, "everyone is awesome" event.
Support, Food, and Drink
Gatorade and water will be offered at the 1, 3 and 5-mile aid stations. Nutritious snacks including Franz Bakery bagels and beverages will be offered at the covered pavilion in the rest area to all finishers.
After this fine event, take your UTLR bib down to Oregon City Brewing (1401 Washington Street, Oregon City, OR 97045) and get a free beer! This offer starts when the event ends on 5/25 and concludes one week later – June 1st.
Scoring, Results, and Photos
Past results and photos are available – click here. Live results can be seen at https://hubertiming.com
This event is the Annual ORRC Masters Championship 10K event! All masters entrants—those 40 years-old and up—are automatically entered in the masters championship.
Special masters age groups and awards apply for this championship, including:
The Nancy Hinkle Award is given to the top female 41-year-old runner.
Single-year age groups for masters (everyone 40 or older) with ribbons 3 deep per age group. This means masters only compete against other participants of the same age (e.g., 53-year-old men comprise their own age group).
Plaques for top finishers in 8 separate categories:

1st Male Overall 10K Run
1st Male Masters 10K Run
1st Female Overall 10K Run
1st Female Masters 10K Run
1st Male Overall 10K Walk
1st Male Masters 10K Walk
1st Female Overall 10K Walk
1st Female Masters 10K Walk

Overall, Masters, and the Nancy Hinkle Award designations for this race will not overlap; that is, if the very first person to cross the finish line is a male master, that person would win the 1st Male Overall award, and the next male master to cross would win the 1st Male Master award. Likewise, if the first female master happens to be 41-years-old, she will win the 1st Female Master award, and the next 41-year-old female will win the Nancy Hinkle Award.
Please note that gun times, not chip times, are scored (as per USATF Championship rules). Walkers and runners are scored separately. We don't hold a traditional awards ceremony: Participants should obtain their results immediately post-race at the results table. There, find out how you've placed and if you've won! If you're a winner, pick up your award ribbon (or plaque!) under the awards canopy in the finish area. We aren't able to mail awards after the event, so be sure to take a moment to check your results before you leave!
Event Parking
Overflow parking is at the West Linn Lutheran Church, located at 20390 SW Willamette Drive. There will be a volunteer there to point you to a connector walking path that will put you right by the start/finish line. This path is quicker than walking on the park access road. Safer, too!
Participation Rules
Participants should read the Oregon Road Runners Club rules for participating in events – click here
In addition to the rules linked above, No dogs or strollers are allowed for this event due to narrow trail widths.
The use of personal music devices is strongly discouraged at this race. To enjoy all that our race has to offer and for the safety of all participants, ORRC encourages a headphone-free environment during the running of the event.
Other Questions?
If you have questions about the event, please contact the race directors via email at upthelazyriver@oregonroadrunnersclub.org.
Volunteering
We'd love to have you help us put on a great event. If you're interested in volunteering, please click here or email race director Alan Smith at upthelazyriver@oregonroadrunnersclub.org.
Sponsors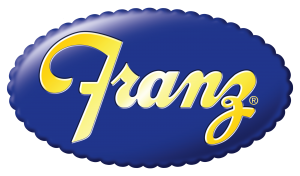 Location
Mary S. Young Park, West Linn, OR