Location: Oregon Zoo, 4001 SW Canyon Rd, Portland
Date: Thursday, November 25, 2021
Time: 4-Mile - 7:30 a.m. to 8:30 a.m. window to start. Diaper Dash and Tot Trots - 9:20 a.m. to 9:30 a.m.
The 4 Mile Event Registration Is Sold Out and Closed.  Tot Trot and Diaper Registration Remains Open.
Please Read ORRC's COVID-19 Safety Protocols
The Turkey Trot At The Zoo is a multi-generational family event. Runners and walkers of all abilities love the 4-mile, untimed outing between the Oregon Zoo and the International Rose Gardens. Participants finish inside the Oregon Zoo, much to the delight of two-legged and four-legged mammals alike. In addition, there are kids' fun runs afterwards. Approximately $25,000 of registration fees benefit the Oregon Zoo.
Costumes are encouraged.  Tot Trot and Diaper Dash runs at Elephant Plaza after the 4 Mile event. 150 humongous free pumpkin pies. Baby jogger friendly event. 
Limited to 1,500 participants or 60% pre-COVID attendees. COVID-19 safety protocols are in-place.

Volunteers Needed!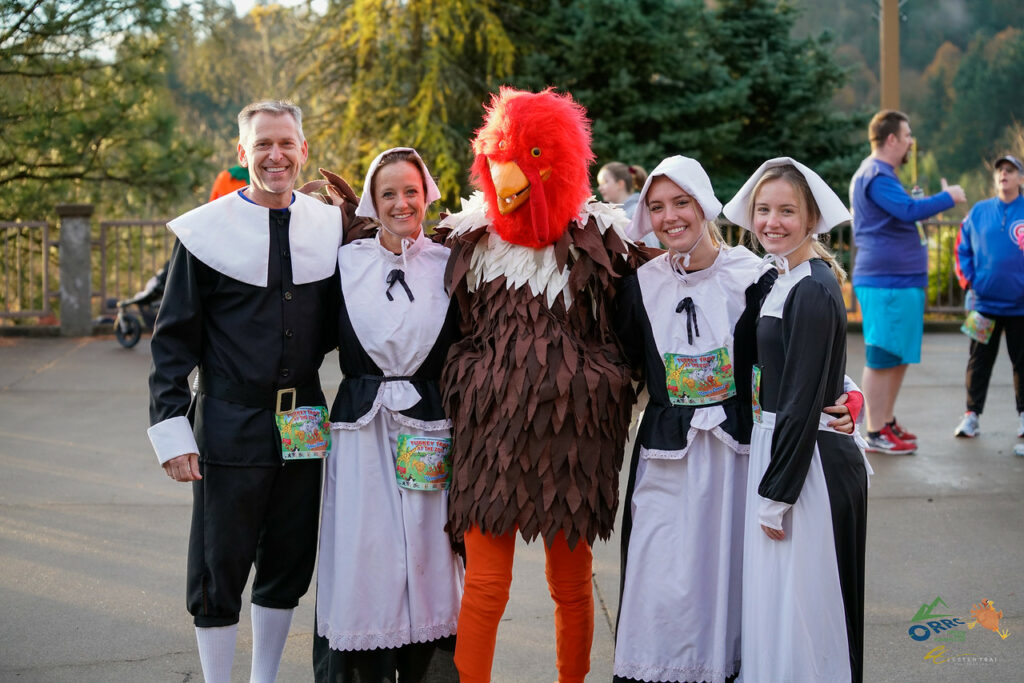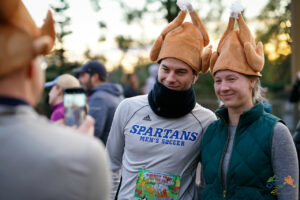 Location
Oregon Zoo, 4001 SW Canyon Rd, Portland