Location: Champoeg State Park, St Paul, OR
Date: Saturday, March 05, 2022
Time: See times below
Experience a unique combination of history, nature, and recreation on a 10k Champoeg Park course through forests, fields, and wetlands.
The 2022 Champoeg Marathon, Marathon Relay, 30K, Half Marathon, 10K & Kids' Run is scheduled for Saturday, March 5, 2022.  Registration will open approximately 4 months prior to race day.  Hope to see you there!
Race Details
This information below is for the 2020 event.
Day of Race Registration
Registration is available Day of Race (check, cash, or credit card accepted). Please arrive early if you wish to register at the event. $10 price increase for day of event registration.
ORRC Club Member Discount
ORRC Members will get $10 off at checkout – only if you pre-register. Day of event registrations are full price for all.
Pricing Schedule
Best pricing for all events goes through 12/31/2019. Save $10 and register early!
Race Day Schedule
7:00 AM Bib pickup
8:00 AM Marathon, Marathon Relay, Half Marathon and 30K (Run and Walk)
8:30 AM 10K Walk
9:30 AM 10K Run
10:30 AM Kids' Run
1:00 PM Course closes
Parking
A $5 main gate per vehicle Champoeg State Park charge is collected for all non-carpool runners/walkers. ORRC pays for carpools and volunteers parking.
Volunteering
If you're interested in volunteering for this event, please


to see our various volunteer roles.
Results and Photos
Past results and photos are available – click here.
2020 Awards, Swag, and Raffle
Award plaques will be presented to individual 10K, Half Marathon, 30K, and Marathon overall winners and master winners. Award ribbons will be presented to age group winners three deep.
Marathon Relay award plaques presented to all four team members for first place women's and men's teams as well as mixed.
All participants will receive ORRC event medals and custom Champoeg socks.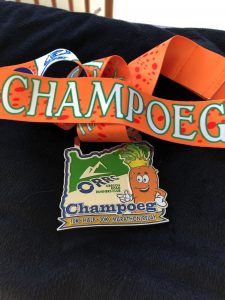 Separate race raffle winners' bib numbers, as well as for 10k series participants, are posted after the start.
2020 RRCA 10k Oregon Championship Race
Champoeg 10k has been designated as the 2020 RCCA Oregon Championship race event. The Championship medals will be presented to top overall, master (40+), grandmaster (50+), and senior grandmaster (60+) male and female winners.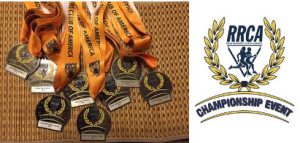 The Course
The course is basically flat on roadway, bike/pedestrian paths, with some gravel and rollers. 10K is one loop of the course. 30K is three loops of the course. Half marathon is two loops of the half marathon course. Marathon relay is four loops of the half marathon in total – each runner doing one loop. Marathon (individual) is four loops of our half marathon loop.
Aid Stations
An aid station featuring water, replenishment, fruit and goodies will be located at 1.5 mile and 4.75 mile of the 10K loop.
Course Maps
10K Certified Course click here – USATF course certification number OR18004LB
Half Marathon course click here (Marathon Relay uses this course) – USATF course certification number OR18002LB
30K Certified Course click here – USATF course certification number OR18003LB
Early Packet Pickup
Early bib pickup will be from 4-7 p.m. on Thursday, March 5th at the ORRC office location – 4840 SW Western Ave. in Beaverton – not far off Highway 217. Come into the office doors (NE side of building) to find your bib and socks.
Sponsor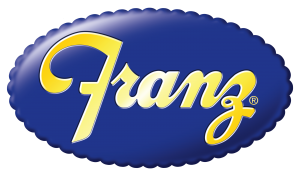 ORRC 10K and Half Marathon Series Event
This is the second event of the annual ORRC 10K Series. For more information – click here.

Please visit and like our Facebook page to receive the most current ORRC race updates.
Rules
Participants should read the Oregon Road Runners Club rules for participating in events.
In addition to the rules linked above, participants may not wear headphones. No dogs or strollers are allowed for this event due to narrow trail widths.
The use of personal music devices is strongly discouraged at this race. To enjoy all that our race has to offer and for the safety of all participants, ORRC encourages a headphone-free environment during the running of the event.

Contact Us
For answers to questions or for more info, please contact our race directors at champoeg@oregonroadrunnersclub.org
Location
Champoeg State Park, St Paul, OR