Location: SE 4th Ave, between SE Broadway and SE Main, Estacada, OR
Date: Saturday, September 25, 2021
Time: 8:30am
---
Come run or walk the Best Dam Run! This point-to-point course features views of pristine waters, shading forests, interesting geology and sometimes, bald eagles, osprey and colorful waterfowl.
You will be bused approximately 6 miles east of Estacada to the start on North Fork Lake. The course meanders along the wild and scenic Clackamas River to finish at Broadway and SE 4th in downtown Estacada.
All post-race awards, raffle prizes and free beer garden activities will take place in the Clackamas River Growlers parking lot and gardens on 4th Ave between Broadway and SE Main.
This event is limited to 750 entrants.

Registration
Online Registration is open through September 20, 2019, 11:59 pm. Prices are $40 for the 10K run or walk through August 22; then $45 until pre-registration closes.  Note that the $10 ORRC member discount will automatically be applied at registration – but only if you register before the day of the event.
In-Person Registration is available at the event on Saturday, September 21, starting at 6:30 AM. Day of event registration is $50 with the ORRC member discount unavailable.
The Best Dam Run 10K is the seventh (and final) event of the ORRC 2019 10K Series.
Course Description
This all paved point-to-point route is a great downhill PR-friendly course. The course meanders along the wild and scenic Clackamas River to the finish line in downtown Estacada.
10K Course Map – click here.
Early Bib Pick Up
Best Dam Run early bib pickup location will be at Foot Traffic Sports,4020 NE Fremont Street Portland, OR 97212 on Thursday, September 19 between 4 p.m. and 7:00 p.m. Registration not available at bib pickup.
Race day bib pickup begins at 6:30 a.m. at Clackamas River Growlers parking lot and gardens registration desk on 4th Ave between Broadway and SE Main.
Bus Schedule and Start Times
Participants are shuttled from downtown Estacada to the North Forks Lake starting line for this point to point event.
Bus shuttles start at 8:30 am just east of Estacada City Hall. There is no parking area available at the start location. The last bus to the start line leaves approximately 9 AM. You are responsible for getting yourself to the start should you miss the last bus.
9:30 AM – Walkers Start Time
9:45 AM – Runners Start Time
Bag Drop
Drop bags and markers will be provided at the bus loading area. Mark your bib number on the top of your drop bag. Leave your drop bag at the start line bus drop off area. Last bus will return bags to Clackamas River Growlers parking lot and beer gardens.
Awards
Award plaques presented to overall and masters' male & female runners and walker winners.
Ribbons presented to the top three in five-year age groups, runners and walkers.
Awards ceremony also includes raffle drawing.
Must be present to accept awards.
Swag
Participants receive awesome finisher medals and custom FitSok socks.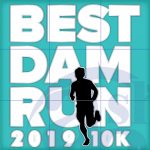 Safety
Pets and strollers are not allowed on the course
First 4.5 miles of the course is on private PGE land, not accessible to vehicles. The remaining portion of the course is on US 214 and is open to traffic. Runners/walkers will use the coned bike lane to Estacada.
For your safety, use of portable music devices is strongly discouraged
Results and Photos
Past results and photos are available – click here.
Volunteering
If you're interested in volunteering at this event, please email us at volunteer@oregonroadrunnersclub.org
Questions?
For questions about the event, please contact the Race Director via email at bestdamrun@oregonroadrunnersclub.org
Sponsor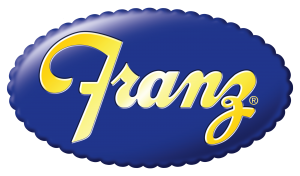 Location
SE 4th Ave, between SE Broadway and SE Main, Estacada, OR