Location: Hagg Lake, Gaston, OR
Date: Saturday, February 18, 2023 - Sunday, February 19, 2023
Time: Start times: 7:00am Saturday, 9:00am Sunday
The 2023 Hagg Mud Runs are scheduled for Feb 18 and 19, 2023.   Registration will open this fall. Hope to see you there!
It's time to get muddy! Warrior-on at one of the most popular ultras in the Northwest, featured in Runner's World Trail Edition as one of the top Oregon trail races. This course gives runners a chance to run the trails around stunning Hagg Lake. These races take place on the ancestral lands of the Kalapuya, Clatskanie and Atfalati, now part of the Confederated Tribes of the Grande Ronde.
Registration
Our 21st Hagg Mud Runs will be held February 18 – 19, 2023 at Boat Ramp C at Hagg Lake. Join us for a 50k or a 25k+ (approximately 17 miles) on Saturday or a 25k on Sunday. Feeling sprightly? Sign up for the Double (50k on Saturday and the 25k on Sunday) or the Baby Double (25k+ on Saturday and the 25k on Sunday) and double the pleasure!
On Facebook – Check out our event page on Facebook.

Regular registration will be $85 for the 25k (either day), $120 for the 50k, $150 for the double and $135 for the "baby" double. Parking passes are included in this year's registration fees. ORRC Members save $10 per race and will need to use a code to redeem your discount. Please email haggmud@oregonroadrunnersclub.org to get your discount code.
The Hagg Lake Mud Runs are run on two separate days. You can choose to run the 50K (two loops) or the 25k+ (one loop with the extra long out & back – about 17 miles) on Saturday, the 25K on Sunday or (if you are feeling extra crazy) you can run both days! You will earn a special growler full of beer, cider or root beer if you finish the double; a 64 oz growler for the 50k/25k combo or a 32 oz "baby" growler for the 25k/25k combo.
Both races start and finish at the Pavilion at Boat Ramp C. There is ample parking available at Boat Ramp C for everyone.
In an effort to reduce the footprint of our race, we encourage runners and volunteers to please rideshare when possible. If you are looking for a ride to our race, please feel free to post on our Facebook page.
Important Dates
November 1, 2021: Registration opens.
November 7 at 11:59 pm, 2021: 20% discount for 20 years ends! Register early!
December 15, 2021: Deadline for pre-ordering commemorative pottery cup.
January 1, 2022: Deadline for pre-ordering Hagg Mud fleece jacket.
January 8, 2022: Preview Run out at Hagg Lake. Join us for a fun group run with treats and giveaways!
January 15, 2022: Deadline for signing up for the Double to be guaranteed a growler. We will do our best to accommodate late Double signups but will not be able to guarantee a growler for anyone who signs up after January 15.
January 22, 2022: Trail work day at Hagg Lake
February 17, 2022: Last day to register online. Day of registration will be available.
We are canceling the early packet pickup option this year because of Covid concerns indoors. We appreciate your understanding.
February 19 – 20, 2022: 20th Anniversary of Hagg Mud!
Covid Protocols
As current CDC and local guidelines are not requiring masks for outdoor events, we will not require masks to be worn during our event. HOWEVER, we STRONGLY encourage you to bring a mask with you to wear when you will be in close quarters with other runners, using the porta-potty or if you are volunteering at an aid station or in the kitchen where you will be in an enclosed area for some time. Let's have fun and be as safe as possible.
Volunteering
If you're interested in volunteering for this event, please visit the event website and click on the volunteer button. We are requiring that all volunteers are vaccinated. Volunteer registration will open in January. It takes many people to put on this two-day event — we need your assistance to make Hagg Mud awesome again this year. You may also email us at haggmud@oregonroadrunnersclub.org. For more information on ORRC volunteer opportunities, click here.
Results and Photos
Race Day Details
Saturday Schedule (50K and 25K+)
6:00 am – Check in opens for all
7:00 am – Regular start (cut off times have been adjusted to accommodate those who would have taken an early start)
Sunday Schedule (25K)
8:00 am – Check in opens for all participants
9:00 am – Group start (No early start this day)
Is There an Early Start?
We no longer offer an early start. We start everyone at 7 am, and we keep the course open until 4 pm, which gives you 9 hours to finish. A 9-hour 50K finish requires a 17:10 minute mile average pace. Cutoff for the first lap is noon. Any runner not through the start/finish line for their second lap will be unable to continue. We added additional cut off times in 2018. You must be through the dam aid station by 1:15 pm and through the Fenders Blue aid station by 3:00 pm. This is a 17:10 minute/mile average pace.
There is no early start for the 25K.
Hagg Mud 50k is a running event; it is not a walking event. You must be able to maintain an average pace of 17:10 per mile in order to meet the cutoffs. We understand that walkers would like to participate but we need to keep in mind our volunteers that are working race day. We will enforce these cutoffs.
The Saturday 25k+ has a generous time limit and is better suited to those who wish to hike. You will have 9 hours to complete the 17 miles, which is an average pace of 31:00 minute miles. This is a great event for first timers who are unsure of their pace!
Course Information
50K Course – click here for course map
The 50K consists of a group start at Boat Ramp C. Runners enjoy a little over 3 miles of an out-and-back on a gravel road. This really helps runners to spread everyone out along the course. Please note that this is the biggest elevation change you will encounter for the entire race. When runners come back through the start area, they'll have a chance to shed clothing and prepare for trails. This is when the mud starts. You will run around Hagg Lake counter clockwise 2 times on the single track trail, pass by 5 aid stations including the start/finish, and eventually make your way back for the post-race festivities.
The Saturday 25K+ course is the first loop of the 50k race. Total distance is approximately 17 miles.
25K Course – click here for course map
The 25K consists of a group start at Boat Ramp C. Runners will begin with a loop through the Boat Ramp C parking lot before hitting the trail for a short distance; they will then enjoy about a mile of an out-and-back on a gravel road. This really helps runners to spread out along the course but please note that this is the biggest elevation change you will encounter for the entire race. When runners come back down to the trail, they'll have a chance to shed clothing in a drop bucket. This is when the mud starts. You will turn back towards the start finish and run around Hagg Lake in a counter clockwise direction on the single track trail, pass by two aid stations and eventually make your way back to the finish and post race festivities.
Trail Conditions: This is a gently rolling trail that mostly hugs the shoreline of Hagg Lake, except for one section that follows a gravel road up into the foothills for approximately 1 1/2 miles (50k, 25k+) or 1/2 mile (25k). Depending on the recent weather, this trail may have large sections of mud and/or standing water. Recent trail improvements have eliminated some of the deeper sections of mud. Trail shoes with a solid lug are recommended; road shoes will not provide sufficient traction unless it has been very dry for a few weeks prior to the race. Most runners do not use gaiters or poles for this race. AT&T provides decent cell coverage throughout the course; other carriers have spotty coverage. While it is possible to take a wrong turn on this course, you'll eventually end up at the lake or on the road so that you won't be able to get too lost. We mark the course very thoroughly with cones at every turn.
Aid Stations
Our aid stations are manned by the best volunteers in the ultra running world. Each will have:
Food and hydration. Aid stations will be well stocked with the usual Ultra fare: PB&J, bananas, oranges, gummy bears, trail mix, chips, GU gels and GU electrolyte drink. Our race is cupless; we will not provide cups. You will need to carry your own refillable cup, bottle or hydration bladder.
Potties. There will be a porta-potty at each aid station.
Basic first aid supplies. We will not have painkillers at the aid stations, so you are responsible for bringing any such aid as needed. We will have feminine hygiene products at our aid stations.
You are responsible for knowing what you need. If the aid stations are too far apart, it is up to you to bring your own aid as well. If you are injured on the course, you can drop out at an aid station and a volunteer will drive you to the finish. We ask all participants to notify aid station volunteers of injured runners that they pass so we can pick up the injured runner in-between aid stations and get them aid earlier if needed, or if they can not make it to the aid station on their own. Please note: our race is CUPLESS. You will need to carry your own cup, hand held or bladder for hydration.
Aid Station locations. There are 5 aid stations on the course for the 50k and 2 for the 25K:
50K Aid Stations
Mile 8.42 – The Dam Aid Station
Mile 13.96 – Fender's Blue
Mile 17.15 – Boat Ramp C (start/ finish)
Mile 22.34 – The Dam Aid Station
Mile 27.88 – Fender Blue
25K Aid Stations
Mile 4.81 – Fender's Blue
Mile 10.35 – The Dam Aid Station
Statement of Inclusion
Hagg Mud Runs seeks to foster a trail running community that encourages understanding, appreciation and acceptance of all within its participants, volunteers and race officials. We believe that broad and diverse participation adds significant value to the trail running experience for all of us. The running community is not a safe space until all runners feel safe in that community. To that end, we will be implementing the following measures for our races going forward:
A zero-tolerance policy for hate. Harassing, threatening or intimidating behavior towards any group, participant, volunteer or race official, in person at the race or online, will not be allowed. We will investigate and act on all reports of this type of behavior. Statements supporting marginalized groups and asking for basic human rights (i.e. "Black Lives Matter") will not be considered hate. We believe that statements calling for the recognition of the value of marginalized groups are apolitical.
A land acknowledgement statement before the start of each race.
We will create a new non-binary gender category with appropriate award levels based on participation, as we do with our male and female categories. We do limit the amount of place awards based on numbers of participants for all categories.
BIPOC & LGBTQ+ Entries
One of the things we strive for is to create inclusion and equality in the running community. As much as we want to say that all you need to run is a pair of shoes, we know the reality is much more complex. To create intentional space for people, we have a limited number of free entries for our races that we would like to extend to BIPOC and LGBTQ+ athletes. We would like to emphasize that these are not need based or scholarships. These entries are an affirmation of belonging in our community. We are not in any way publicly advertising who accepts an entry, and you do not have to be an out member of the LGBTQ+ community to receive one. We are not questioning or asking for additional information from anyone who asks for a code, they will be handed out as long as we have funding to do so (once our allotment is gone, we may have to turn some people down). If you would like a code, please email us at haggmud@oregonroadrunnersclub.org. We have earmarked funds for both BIPOC and LGBTQ+. Please feel free to share this offer with friends. Our hope is to continue this program year after year, inviting new athletes each time.
Entrance Policy for Non-Binary Athletes
People whose gender is not male or female; including but not limited to: genderqueer, agender, bigender. We want to acknowledge, respect, and provide opportunity in the registration process to express their desired pronouns. We have set up a special question on the registration site for you to designate the non-binary category, and we will be able to provide race results to reflect your preference. Please email haggmud@oregonroadrunnersclub.org if you missed this step in registration and would prefer to run in the non-binary category.
Entrance Policy for Transgender Athletes
We will accept each entrant's declared gender at face value, and no additional supporting evidence is required. Athletes may register as the gender they identify with.
We promise to continue to grow in our understanding of all of the unique experiences and perspectives each runner brings to the trail, and we will learn from our mistakes as we move forward. We know that we might not be getting this right, but we want to make the effort nonetheless. We are committed to making our race a welcoming and inclusive space for all. If you recognize behavior or communication on our part that is harmful or inconsiderate, please share your insights with us.
Working Toward Zero Waste
We are assessing at $1.00 Environmental Impact Fee on every registration to help us cover the costs of recycling for this race. In 2018, we were able to limit our waste to just 4 pounds for the entire weekend. However, there are some significant costs associated with making this a reality; this fee will enable us to reduce our impact to nearly zero.
Hagg Lake Mud went cupless in 2017 and now it's time to work toward a zero-waste event. We're committed to conserving resources and sending as little as possible to the landfill, while providing an exceptional experience for all – runners, volunteers, and spectators.
We know running is good for us; but it should also be good for the planet. Some of the practices we're implementing this year include:
Continuing our cupless aid station procedures
Recycling through Waste Management
Composting food and using compostable dishware for post race festivities
Donating left-behind muddy shoes & clothing
Recycling runners bibs and gels
Conscious purchasing decisions to reduce waste as much as possible
Look for pre-race emails to provide additional information about our recycling and conservation efforts and what you can do to help.
Optional Commemorative Cup Purchase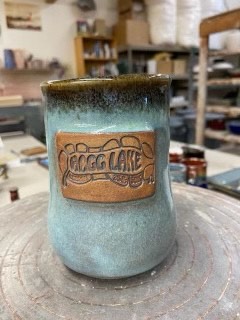 We are very excited to be offering a 20th anniversary commemorative pottery cup this year. The top finishers have earned beautiful pottery mugs for the past several years (and they will again in 2022), but we thought the rest of us should have the opportunity to claim a beautiful souvenir of their time at the lake. We're passing these along at cost ($33), and we think you will really enjoy this beautiful piece for years to come. Photos coming soon.
Optional Fleece Jacket Purchase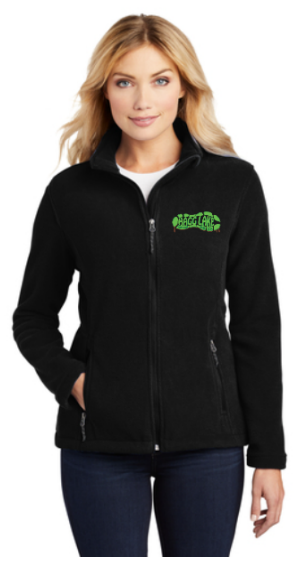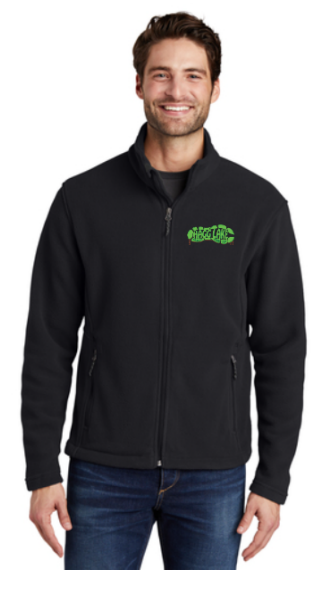 We are offering a full zip fleece jacket with the Hagg Mud logo this year for $35. Additional details are available on Ultrasignup. Orders must be placed by January 15th to guarantee a shirt. Limited stock will be available for purchase at the race.
Size Chart
Men's


Women's


Post Race!
It's time to sit back and relax for the post race fun. Activities include:
Picking up your finisher socks and unique 20th anniversary finisher gift
Warming up and getting in to your dry post race clothes in our heated changing areas
Getting a warm meal from Evans Team Adventures
Drinking a cold beverage with your friends (we'll have even more options this year)
Enjoying a relaxing day at the Hagg Lake Spa (also known as wading into the lake)
Sitting around the pavilion enjoying the space heaters
Checking out your race splits on our finish line tablets.
Checking to see if you won anything from the age group awards
The Meal
After each race, we will be providing racers with a post-race meal, including grilled cheese sandwiches, hot homemade soup, chips, desserts, and cold and hot drinks; along with standard ultra-fare. Don't be shy about asking for vegetarian options. We have them available but do not put them out until requested as they are not as popular. Please fill up. Most of the food is perishable and will be composted (along with the dishware) or donated. We will donate what we can, but we would love to see everyone enjoy it all.
Awards
Awards will be presented at the end of each race as the finishers complete their race. Because of the wide range of finish times and the usually inclement weather, we do not have an awards ceremony.
The 25K and 50K will present awards to the top 3 Submasters (Under 40) Male and Female runners and the top 3 Masters (40+) male and Female runners in each race. If you think you won an award, please check the kiosks and pick up the award before you leave the race.
Raffle Drawing
In addition, there will be a fun drawing for great prizes from all of our fabulous sponsors! All participants have a chance to win raffle prizes. In order to enter the raffle, it is important that you check in with the registration table even if you have already picked up your packet. After the race starts, we will draw bib numbers and post winners on a board. Just check the board after the race, and if your bib number is listed, check in at the prize table to claim your prize.
We will be collecting bibs for recycling post race. Turn in your bib at the finish for a chance to win a free entry to next year's race! (You are, of course, welcome to keep your bib if you like to collect them.)
Hall of Mud
Check out the list of 5 year Hagg Mud veterans – the Hall of Mud – click here.
Other Questions and Answers
Headphone Policy. The use of personal music devices is strongly discouraged at this race. To enjoy all that our race has to offer and for the safety of all participants, ORRC encourages a headphone-free environment during the running of the event.
What are the cut-off times? There are cut-off times only for the 50k. Participants must be through the Start/Finish Line at Boat Ramp C (one loop around the lake, 17.1 miles) by 12:00 pm. You must be through the dam aid station by 1:15 pm and through the Fenders Blue aid station by 3:00 pm. This is a 17:10 minute average pace per mile. For those running the 25k+ on Saturday, these cutoffs require a 34 min mile average pace through Fenders Blue.
Can I bring my dog? Unfortunately we have had to implement a no dog policy for this event as a requirement of our continued insurance coverage. We thank you for understanding and for leaving your four legged friend at home.
How can I register using ORRC Bucks? If you would like to use ORRC bucks to register, please email us at haggmud@oregonroadrunnersclub.org with the following information: Name, address, phone, age, emergency contact name and number, distance, amount of ORRC bucks to be used. Registrations using ORRC Bucks will be accepted when online registration opens. This means you can email us before online registration opens but your email will not reserve your place. After online registration opens, you should email us, and we will hold a spot for you for one week. You will then have one week to mail us your ORRC Bucks in order for us to lock in your spot. All ORRC Bucks used for registration must be signed by an ORRC RD and be used before their expiration date. You will receive the address where you need to send your ORRC Bucks when we receive your place-holding email.
Refunds/Entry Transfer? Please read our refund/transfer policy carefully. We do not make exceptions to this policy for any participants. We are volunteer race directors and we have created this policy to make registration and race organization manageable. Thank you for understanding. There are no refunds or transfers of your registration. If you are unable to attend please know that your registration money is helping better the running community in the Portland area. We are a non-profit organization.
How do I get on the wait list if registration is full? Once registration is full, the registration page will turn into a wait list sign up. Available slots will be offered to people on the wait list to register based on a first come first served basis.
Who puts on the Hagg Lake 50K and 25K? The Hagg Lake Mud Runs are put on by Oregon Road Runners Club. The race is 100% volunteer-run, including your race directors.
When will the race results get posted? Huber Timing will have real-time results available at the tablet station in the pavilion. Official results will be posted same day as the race.
Sponsors for the 2022 Hagg Mud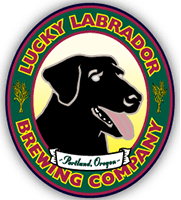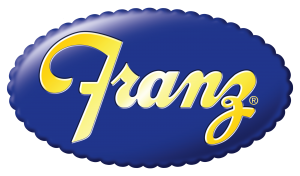 Location
Hagg Lake, Gaston, OR