Location: Oregon Zoo, Portland, OR
Date: Saturday, June 11, 2022
Time: 7:00 pm
Come to the Oregon Zoo and join us for the Summer Solstice 5K event!

---
The 2022 Summer Solstice 5K at the Oregon Zoo is scheduled for Tuesday, June 21, 2022.   Registration will open approximately 4 months prior to race day.  Hope to see you there!
The information below is from the planned 2020 event and may be revised for 2022.
---
The loop course, run entirely within the Zoo, will give participants the chance to see the Elephant Lands, the African Rainforest, Pacific Shores and the Primate Forest.
Day of race registration and packet pickup will start at 5 pm just inside the Zoo entrance at the ORRC tables near the Zoo's Cascade Grill. Please note that everyone attending the event must purchase a Zoo admission wristband from us if not participating in the run. Zoo passes are not valid for after-hours events.
Optional Shirt Supporting Zoo Research Fund
Help create a better future for wildlife – and look good while doing it – by purchasing a Summer Solstice Limited Edition T-Shirt! These premium blend t-shirts will benefit the Portland Chapter of the American Association of Zoo Keepers.
T-shirts will not be available for sale at the event; only available by online pre-order during the registration process when completed by June 6th either with your race registration or separately at the online T-SHIRT STORE link.
Race Registration Includes:
5pm zoo entrance
Zenner's All Natural Hot Dogs, chips, elephant ears and soda, except for up-to-two year old Tot Trot registration
Finish line ice cream or popsicle
Kids Run & Tot Trot treats
Amphitheater lawn picnic area
Beer available for purchase
Day of Event Registration Pricing
On-site registration for the Summer Solstice event is available, but costs $5 more and no ORRC member discount is available at that time.
Day of Race Schedule
5:00 pm – 6:45pm  Day-of-race registration & Bib Pick-up (just inside the entrance at Cascade Grill) CREDIT CARD ONLY
6:00 pm Zoo closes for normal visitors (the grounds will remain open for one hour as they sweep out the last guests)
6:45 pm Tot Trot (located at the Elephant Lands)
7:00 pm 5K run/walk starts
7:01 pm Kids' Fun Run starts
8:15 pm course closes
9:00 pm Zoo closes promptly at 9:00 pm
Refund Policy
All entry fees are non-refundable. This policy applies to all entrants—sorry, no exceptions. Bibs are non-transferable.
Course Map
The 5K course consists of clockwise loops around the zoo. The course starts & finishes in the area between the concert lawn and the Elephant Lands.
Participants will get a chance to run on roads not open to the public during normal operating hours. There are some tight spots on the course and we ask that everyone exercise caution.
At no point during the event will the course direct you onto stairs. There are sections on the course where stairs are available but we ask that you do not cut the course to use them.
Course closes promptly at 8:15pm. All participants need to exit the Zoo by 9pm.
(course is subject to change)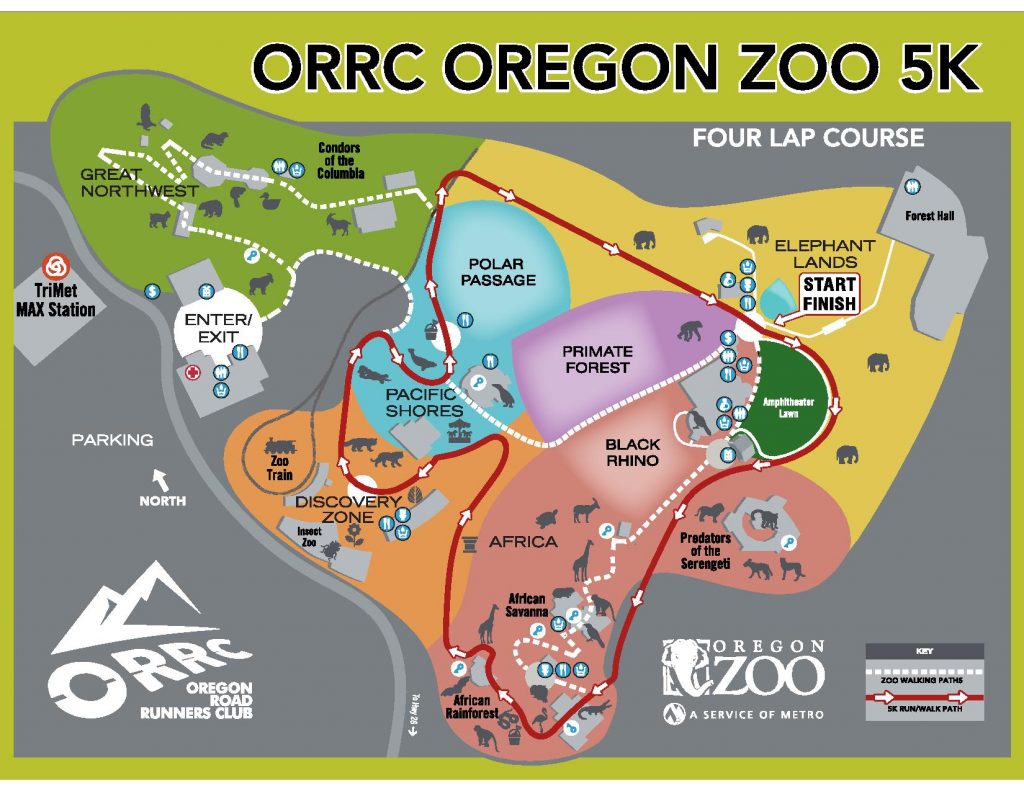 Kids' Fun Run and Tot Trot
Kids have three different options for participating at Summer Solstice.
Tot Trot
This event for 0-2 years of age will be an out-and-back on the bridge located at the Elephant Lands. Kids will run to and from Forest Hall. The Tot Trot will start promptly at 6:45 pm.
Kids' Fun Run
This event for 3-11 years of age will be one loop on the 5K course. This event will start immediately after the 5K participants have started.
5K Kids Run
This event is open to all kids able to run/walk a 5K. This event will start promptly at 7:00pm. Absolutely no strollers will be permitted during the 5K event.
Summer Solstice 5K bibs and wristbands
All 5K, Kids' Fun Run, and Tot Trot participants will receive specially designed custom bibs for this event. For those not registered as walkers or runners, you'll receive an ORRC wristband with your entry fee to identify you as part of our event.
Food and Drink Information
You are permitted to bring your own food & drink (non-alcoholic) to have a picnic but please see restrictions below. Everyone registered for an event (excluding Tot Trot) will receive a dinner voucher for a meal that consists of a Zenner's All Natural Hot Dog Meal, chips, and soda. You will also receive a voucher for an elephant ear.
RESTRICTIONS
You are not permitted to bring alcoholic beverages into the Zoo.
You are not permitted to bring store purchased / catered food such as pizza, fast food, etc. into the Zoo. You can bring homemade food!
Frequently Asked Questions
Q: Can I bring food into the Zoo to have a picnic?
A:You are permitted to bring your own food & drink (non-alcoholic) to have a picnic but you are not permitted to bring store purchased/catered food like pizza, fast food, etc.
Q: Will T-Shirts be for sale on the day of the event?
A: No, t-shirt sales are online only and they will stop taking orders 2 weeks prior to the day of the event. Last day to order shirts is Thursday, June 6th.
Q: Can I run with a stroller?
A: It is not recommended due to the nature of the course. There are many spots where the course narrows and for the safety of your fellow participants we ask that you refrain from using strollers.
Q: Is this race chip-timed?
A: No. There will be no results posted but a clock will be present for those of you interested in your finish time.
Q: Is the zoo closed for this event?
A: Yes, but please exercise caution as the zoo does a final sweep for visitors that can take 45-60 minutes. This means there could still be visitors in the zoo. Our event is after hours and requires registration even if you are a spectator. You must wear your event bib or wristband during the event.
Q: Can I run with a GPS watch?
A: Yes. Understand that as a fun run, the course is not a certified USATF 5k course. Variances may exist.
Q: What sorts of terrain will we run on?
A: The course is primarily pavement.
Q: Should we carpool?
A: Yes. It's always a great idea to carpool or take public transit. You must pay for parking at the zoo unless you take public transit. Parking rates at the zoo mirror downtown Portland's hourly rate.
Q: How many water stations are there?
A: There is one on the course just after the start/finish line. Since you will complete four laps for the 5k, you have multiple opportunities to hydrate!
Q: What does the Kids' Fun Run consist of?
A: There are three options for kids depending on age: (1) The Tot Trot (free) is for kids under 3 years old. The Tot Trot starts at 6:45 pm and its course goes across and back the bridge to Forest Hall in the Elephant Lands exhibit. (2) Kids 3 to 11 years old may participate in the Kids' Fun Run which is one lap around the course, for a total distance of 1.25K. The Kids' Fun Run starts immediately after the 5K begins. Alternatively (3), kids who are at least 3 years old may participate in the full 5K event.
Q: Is Day of Race registration available?
A: Yes. Day of Race registration and bib pickup will be held just inside the zoo entrance near the Cascade Grill. Day of Race registration is credit card only.
Q: I have a Zoo Membership. Is there a discount?
A: No. This event is not sponsored by the Oregon Zoo.
Q: Can my friends/family come in to spectate?
A: Anyone in the Zoo after hours is required to register for the event or purchase one of our Zoo admission options.
Q: Is there a bag-check for me to leave my stuff at?
A: Yes, located near the Start/Finish area.
Oregon Road Runners Club
Save $10 off each registration fee by becoming a member of ORRC! Not a current member of ORRC? Consider joining us not only for the race discounts but for many great benefits to ORRC membership.
Online registration can be found here –> ORRC membership online
Volunteering
Please take a look at our volunteer opportunities at Summer Solstice at this link – click here. We love our volunteers and reward you with our thanks and an electronic coupon valid for one year for any of ORRC's 10k (or shorter events).
Sponsor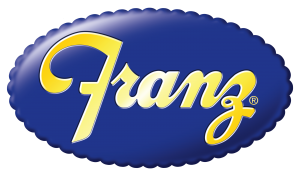 Location
Oregon Zoo, Portland, OR