Location: Champoeg State Park, St. Paul, OR
Date: Saturday, October 30, 2021
Time: 6:00am
Recreational and competitive ultra-marathoners from all over the West enjoy this unique running experience. Red and yellow maples dominate the fall colors along the Willamette River course and neighboring Champoeg Park campsites (including Yurts) are popular with runners pre- and post-race. Runners are fed well during this endurance event.
The 2021 Autumn Leaves 50K and 50 Mile is scheduled for Saturday, October 30, 2021.   Registration will open approximately 4 months prior to race day.  Hope to see you there!
Registration

Live Update Timing
Jeff Huber from Huber Timing will be doing our timing this year once again. He will have your split times up on the big screen so every lap you can see how well you did at the start finish line. We will have a timing mat at the turn at the out and back session (yes it is real) along with some volunteers. Make sure you go around the cone and cross the mat. Let your friends and family know they can live track you at hubertiming.com on race day at: http://www.hubertiming.com/results/2019AutumnLeaves
Volunteering
If you're interested in volunteering for this event, please email us at volunteer@oregonroadrunnersclub.org. For more information on ORRC volunteer opportunities, click here.
Course Description
The course is a 10K loop consisting of 80% paved bike path and 20% dirt single track. It is built for speed as the course is very flat with some small rollers for fun. 50K runners will complete 5 loops and the 50 milers will do 8.
FYI:For 2019, we will have the start and finish at the bottom of the service road.
Download Course Map  – click here
Race Day Schedule
5:30 a.m. Packet pickup opens
6 a.m. Early 50 mile starts
7 a.m. 50 mile and 50K start
All runners must begin their last lap no later than 4 p.m. or they will receive a DNF. No exceptions. So please plan your start time accordingly.
Aid Stations
Aid station food is the usual stuff (soda, pb&j, pretzel, chips, candies, etc…). We will have Gatorade for your sugary/electrolyte drink and Clif for energy gels. Two aid stations which allows you 3 spots on the course. The start, mile 1.5, 4.75 and 6.25. We are trying to go cupless, so please bring a few bottles with your name on it that you can leave at each aid station if you don't want to carry them.
Awards
Awards will be given out as runners finish.
50K – Awards for 1st through 3rd for men and women and Masters.
50 mile – Awards for 1st through 3rd for men and women and Masters.
All finishers will receive an ORRC Autumn Leaves Finisher Glass.
Since the race is close to Halloween if you feel the spirits move you, we will award two runners for being the best or most creatively dressed.
Each 50K and 50 mile participant will receive our popular ORRC Autumn Leaves technical running shirt at no extra cost.
Directions and Parking Instructions
Take I-5 Exit 278 (Aurora), 7 miles south of Wilsonville. Follow signs west approximately 5 miles to the park. Allow at least 45 minutes travel time from Portland or Salem. Please car pool to the start. We will only have about 130 parking spots if it has been raining in the days leading up to the race. If this happens we may have to park some runners over 1 mile from the start! Help out your fellow runners and car pool out to the park. As you enter the park a volunteer will give you a ticket stub to put on your dash. We pay $5 per car for you to enter the park, so please CARPOOL is you can. It gives everyone a great spot and saves the club some money too.
Parking (Updated for 2019): Due to the new start/finish – we will not allow parking at the bottom of the service road.  You will be directed to continue to the Riverside lot which is just a short hike to the start line. (Plus regular bathrooms are in this area!).
Race Day Weather
Fall in Western Oregon can be most anything. Usually we have cool mornings (mid 30's) and cloudy afternoons. Dress for all weather types from sunny 70 degrees to rain and the mid 40's. A couple of tarps will be down to allow you drop bags at the start/finish. It should be covered but please keep your stuff in an enclosed bag. Also if you get to the park early you might capture a prize spot right on the course to leave your car, which you would pass twice each lap. You will need a headlamp as all races start in the dark.
Headlamps. Everyone will need them sunrise is not until 7:30 a.m. so it will be dark for all runners.
Course markings will be the same as last year. Small reflective ribbons. Ribbon will be stretched in some areas to guide you. Just remember the first 5 miles of the race your toes should not touch dirt.
Results and Photos
Past results and photos are available – click here.
Headphone Policy
The use of personal music devices is strongly discouraged at this race. To enjoy all that our race has to offer and for the safety of all participants, ORRC encourages a headphone-free environment during the running of the event.
More Information
In 2010 our 50K and 50 mile men and women winners each were in the top 20 fastest times in the US according to Ultrarunning magazine. This is the perfect next step for the Marathoner who wants a new challenge or the experienced distance runner looking for a new personal best time.
Bring your headlamps! The sun does not rise until 7:45 am and it is very dark on the course even for the regular starters.
Best dressed runners will win one of two cool goodie baskets with food drink and toys.
If you know friends/family who would like to volunteer, there are still a few spots open. This will get you half off for next year's race (transferrable) or a ORRC 10K race of your choice. We couldn't do this race without our lovely volunteers.
The start line is near the historic Champoeg Pavilion. We will have covered a shelter to store your equipment. Camping and cabins are available at the Park.
This race may sell out. We are limited in size due to park limitations. So sign up early and don't miss out on one of the last Ultras of the season.
For more information please contact Race Directors Noel Tavan and Jacob Campbell at autumnleaves@oregonroadrunnersclub.org
Sponsor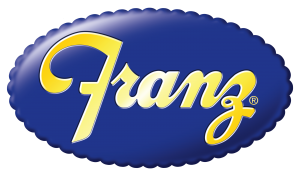 Location
Champoeg State Park, St. Paul, OR