We are excited to continue the ORRC 5K race series in 2015! Registration opened January 1 and was limited to 100 participants.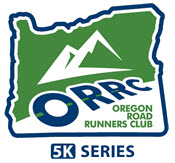 What the 5K Series offers you
Pre-registration to five ORRC 5K events at a reduced cost
A limited edition technical running shirt with the series logo
Fun, supportive atmosphere – ideal for beginners!
Raffle drawings for 5K series members at every 5K series event
Logo gear bag for series completion
Special end-of-year participation awards*
5K Series races for 2015
Hagg Lake Runs 5K – Saturday, May 2
Summer Solstice 5K – Sunday, June 21
Garlic Festival 5K – Saturday, August 8
Greenway Trail Trial – Monday, September 7
Blue Lake 5K – Saturday, October 10
Cost
$75 for ORRC members
$105 for the 5K Series price includes an individual one-year ORRC membership
$115 for the 5K Series price includes a family one-year ORRC membership
Learn more about the benefits of membership with the Oregon Road Runners Club.
Registration
Check back later this year for 2016 5K Series registration information.
We look forward to seeing you in our new series! For more information or questions, contact the 5K Series coordinator at 5KSeries@OregonRoadRunnersClub.org.
*Please note that this is a non-competitive series, so there are no end-of-year age group awards.