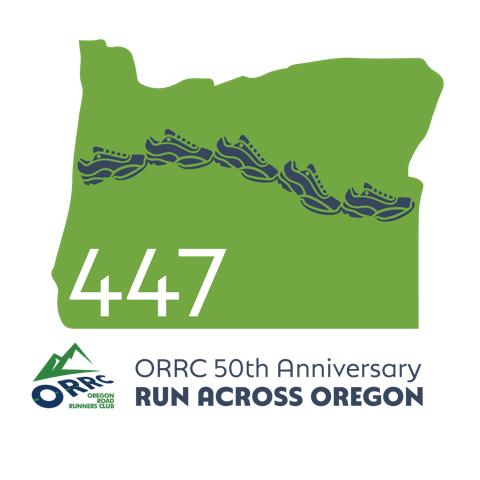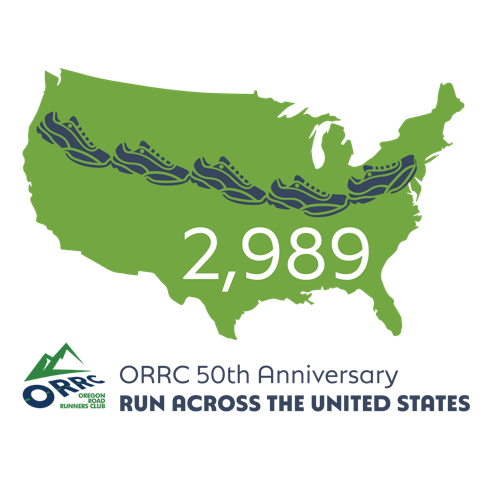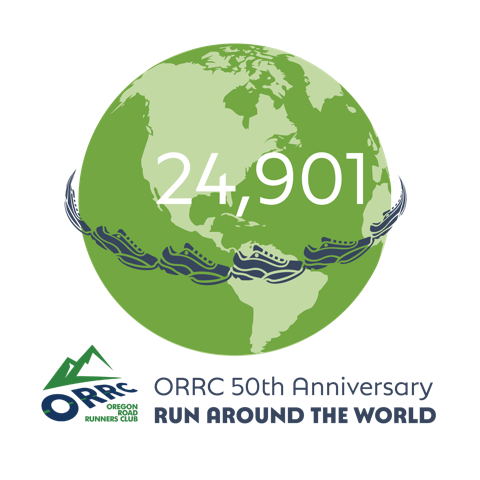 In celebration of Oregon Road Runners Club's return to hosting races in 2021, and a belated celebration of ORRC's founding in 1970 (which had to be canceled due to COVID-19 in 2020), ORRC would like to invite all current members to participate in a virtual challenge to run across Oregon, the U.S., and around the world!
The concept is simple, and participation is even simpler. Any current ORRC member can submit their cumulative miles over the last 50 years.
You don't need to sign up. Just being a current member makes you eligible to submit your mileage online.
ORRC will log in the miles, and if you hit the target goal of running across Oregon, across the U.S., or around the world you will receive:
An electronic certificate of completion
A listing of your accomplishment in the Oregon Distance Runner Magazine
Acknowledgement of your achievement on the ORRC website
And if you feel so inclined, you can submit pictures of yourself running in various locations around Oregon, the U.S. and the world. Even better if you're sporting ORRC t-shirts or hats!
How Far Is Each Challenge? (yes you can get a certificate for each one) ☺
Across Oregon = Lincoln City, OR to Ontario, OR = 447 miles (via U.S. 20 East)
Across the U.S. = Astoria, OR to New York, NY = 2,989 miles
Around the World = as defined by the circumference at the equator = 24,901 miles… no running in a small circle at the north pole ☺
When Do You Submit Your Miles?
Do I Have to Sign Up To Participate?
No! being a current ORRC member makes you eligible to submit miles
What Miles Count?
Races and training miles
Running and/ or Walking miles
And What Miles Don't Count?
Miles from another sport such as cycling, swimming, and ellipticals (no converting miles)
Running in a swimming pool (sorry, dry land only)
"Steps" counted on a pedometer during the course of a day that are not part of a standard run or walk
Questions? Contact Tracy and Julia Reisinger at 1200club@oregonroadrunnersclub.org
Thanks for being a part of ORRC's history. Let's celebrate together!