Oregon Road Runners Club 2023 Half Marathon Race Series
A Four Half-Marathon Series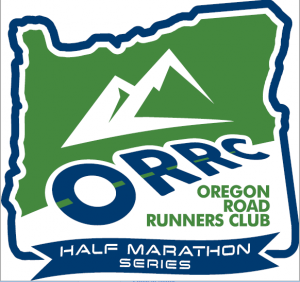 Registration for the 2023 ORRC Half-Marathon series is open until January 31, 2023
---
The registration fee for ORRC's Half-Marathon Series is $160 for members and $200 for non-members. You can join ORRC as a part of the registration process.
2023 ORRC Half-Marathon Series Dates
January 7 – Y2K Half-Marathon
March 4 – Champoeg Half-Marathon
April 16 – Vernonia Half-Marathon
August 12  – Garlic Festival Half-Marathon

ORRC member 2023 year-end awards are presented at the January 2024 Annual Awards Banquet. Participants earn points three ways: 1) participating in each event; 2) placing in the top three overall in male and female categories; and 3) placing in your age groups. Participating in all ORRC Half-Marathon Series events is not required to be eligible for year-end awards.
For more information, please contact the ORRC Half-Marathon Coordinator at Halfmarathonseries@oregonroadrunnersclub.org
Rules of engagement are found below.
Oregon Road Runners Club
2023 ORRC Half-Marathon Series Program
Rules of Engagement
What is the ORRC Half-Marathon Series?
The ORRC Half-Marathon Series consists of four ORRC half-marathons (listed above).
What are the benefits of signing up for the series?
Local half marathons cost up to $150 per event. ORRC Half-Marathon Series is priced at $40 per race for the four race series for ORRC members and $50 for non members.

A free TBD Shirt is awarded to each ORRC member participating in the 2023 ORRC Half-Marathon Series.

Separate ORRC Half-Marathon Series raffle prizes at each race. Your chance to win even more.

ORRC member awards given at 2024 January Annual Banquet.
Are non ORRC members eligible to participate in the series?
Yes. Both ORRC members and non-members are allowed to participate in the 2024 Half-Marathon Series. ORRC membership is required for year-end awards.
How do I become an ORRC member?
Becoming an ORRC member is made simple. Just click here to join, and your savings begin. Then register for the ORRC Half-Marathon series here, and plan for a year's worth of exciting half marathon experiences.
How do we sign up for each race?
After signing up for the series, participants must pre-register online by clicking a link embedded in a RunSignUp registration email sent before each individual half-marathon. Day-of-race registration is not permitted.
What are the annual awards?
ORRC members will accumulate points both for completing events, placing overall (open and masters) and for placing in your age group.

Year-end awards will be given at the Annual Awards Banquet to those who have accumulated the most points in the race, age and overall point categories. Participants do have to complete at least two half-marathons in the Series to be eligible for year end awards. The more races they participate in, the more points they will earn.
How does the awards point system work?
Race points
Points are awarded for each of the Half Marathon series races you participate in. Each participating race event equals one point. Important for banquet year-end Half Marathon series requirements and separate overall age awards.
Age category points
Points are awarded for those placing in the top six of their age group (as of January 1):
6 points for placing 1st in his or her age group
5 points for placing 2nd in her or his age group
4 point for placing 3rd in his or her age group
3 points for placing 4th in her or his age group
2 points for placing 5th in his or her age group
1 point for placing 6th in her or his age group
What are the year end award categories? Annual awards will be presented the following January at Annual Awards Banquet to the three top male and female Half Marathon Series runners who accumulated the most points.
Half-marathon Male and Female Runner Open: 1

st

, 2

nd

and 3

rd

Half-marathon Male and Female Runner Masters: 1

st

, 2

nd

and 3

rd