Location: It's Virtual!
Date: Wednesday, July 15, 2020 - Saturday, October 31, 2020
Time: 08:00 AM
During these challenging times due to COVID-19, let's all challenge ourselves to do something virtually, that we'd never do in "real life". ORRC's developed this new challenge for all of us to try.
This virtual race has you travel from the California border all the way up US Highway 101 to the Astoria-Megler Bridge in Astoria, OR. It's 363.1 miles in total! Check more out about the route in Wikipedia – click here. For safety's sake, we don't want you ACTUALLY running on Highway 101!
UPDATE – Season extended until October 31 due to smoky conditions in September.
Record your mileage in this virtual event starting on June 15th. The event runs through October 32, 2020, but you must finish reporting mileage by November 15th.
Your registration fee includes a commemorative short-sleeve t-shirt for the event.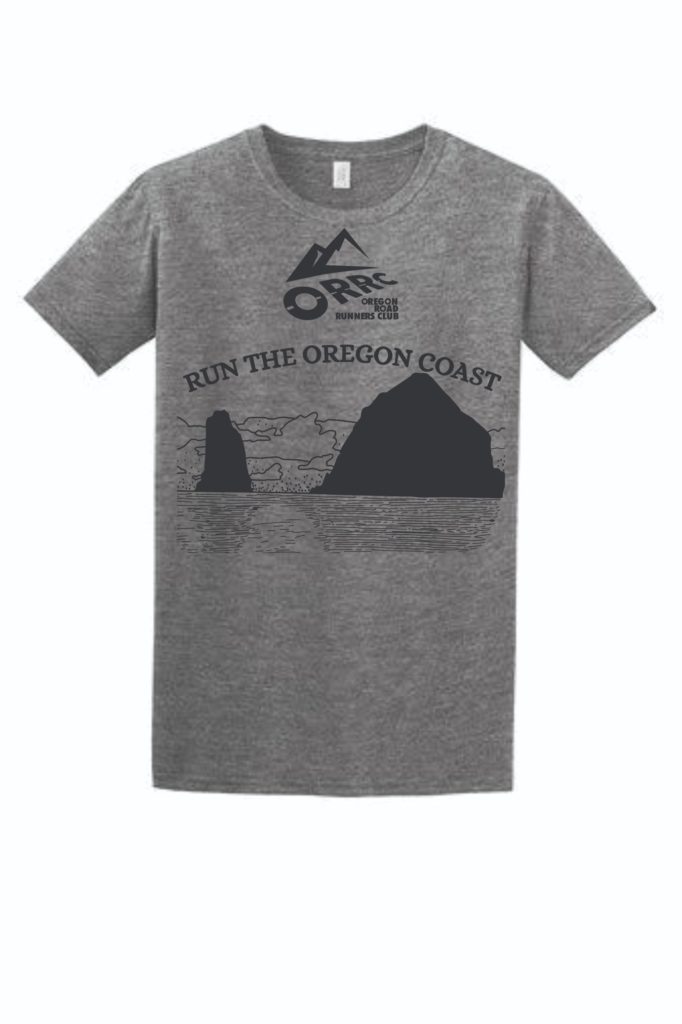 Registration opens on June 15, 2020 and continues through July 15, 2020.

Mileage reporting begins on June 15th (or whenever you register) and continues through October 15th, 2020.
FAQ
Q: Do the shirts run true to size?
A:  Yes  the blended material runs true for unisex sizes.  Sizes XS to 3XL are available.
Q:  How do I record my miles?
A.  On the Run Sign Up page, scroll to the bottom and click on results.  You can record miles and time for each day.  These miles are what you do and no verification is required.
Q:  Since the event opened June 15, can I record miles starting then?
A: Yes, the event started June 15 and you can record all miles you have completed, running/walking since then.
Q. Do the miles I put in for Run The Oregon Coast also count toward my 1,200 club miles?
A.  Yes